Wallet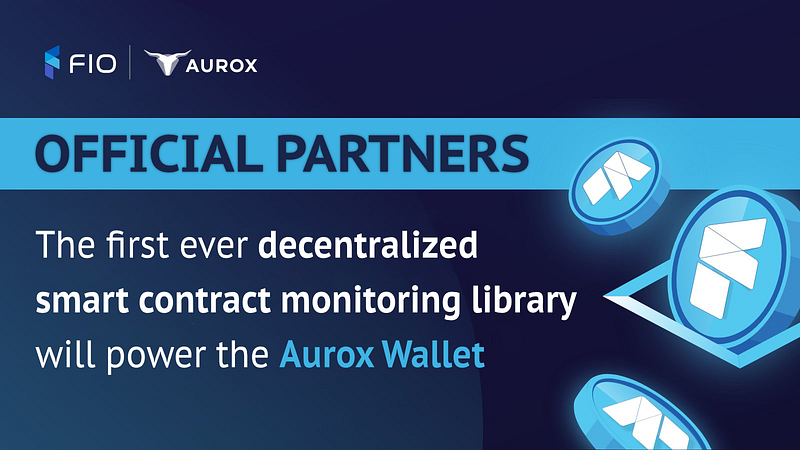 Partnership with FIO will help Create Open-Source Database of Trustworthy and Untrustworthy DeFi Contracts
At Aurox, we have made it our mission to make decentralized wallets more secure, simpler and safer to use. That's why, building off of leading DeFi consortium FIO's cross-blockchain layer, we are launching an innovative solution: whitelist@aurox. This open-source and decentralized library of trustworthy DeFI contracts will offer a major boost to security in our web3 wallet and redefine security and the DeFi user experience for the foreseeable future.
DEFI — THE FUTURE
We know that DeFI wallets are the future of crypto. Web3 wallets deliver the very utility that all of us want — control over our own funds and free of an expensive middleman.
The problem with most decentralized wallets being offered currently are their nightmarish user experience. Users have to constantly jump between protocols and exchanges. This can be overwhelming to many users, especially for those new to crypto.
Additionally, the confusing user interface leads to major security gaps. Foremost among those security threats are scams and hacks that attempt to mislead users with bogus addresses to then plunder their wallets.
Aurox is now partnering with FIO to create the first decentralized smart contract monitoring library to protect users against these very attacks.
HOW WHITELIST@AUROX WORKS
Every interaction users make via the Aurox Wallet will query the whitelist@aurox handle on the Fio Protocol. This new handle will store all of the contract addresses that are deemed secure. As an open-source library, other web3 platforms will also be able to use the library to see if an address is safe or not.
In other words, when Aurox wallet users create a transaction, the wallet will automatically check the address on the whitelist@aurox library. If the contract is identified as whitelisted, the transaction will move forward.
However, if the contract is not whitelisted or, worse, is included on the blacklist@aurox handle, the user will receive an error message and will be urged not to transact with the address. Of course, as is primary in decentralized finance, the user is able to make their own choices and can override any blocks.
We believe this industry-leading level of security will protect users from attacks like the one recently experienced by OpenSea users. Under that attack, users received links that appeared to be an official OpenSea website, however, they were actually hacker created contracts. Many experienced users understand that they should never enter their twelve word passphrase — ever. But dozens of users fall prey to this scam.
With Aurox's new whitelist@aurox solution, users would immediately receive an error message and realize that the address is not what it appears to be.
Its DeFI made simple, safe and secure.
Trustworthy contracts will include entities that are open-source, transparent and have high liquidity and usage rates. Examples would be Uniswap, Aave, Pancake Swap and Compound, among others. The new integration will be multi-chain.
In order to construct the library, Aurox developers have already worked to input data from hundreds of contracts into the two handles.
INTEGRATIONS TO COME
FIO is the perfect partner for this integration. Like the Aurox team, FIO's consortium is committed to making decentralized finance simple and easy-to-use. And their usability-focused blockchain is the perfect technology for Aurox's specific web3 wallet security feature. It goes without saying that we are proud to work with them and excited to launch a series of new integrations in the future.