Partnerships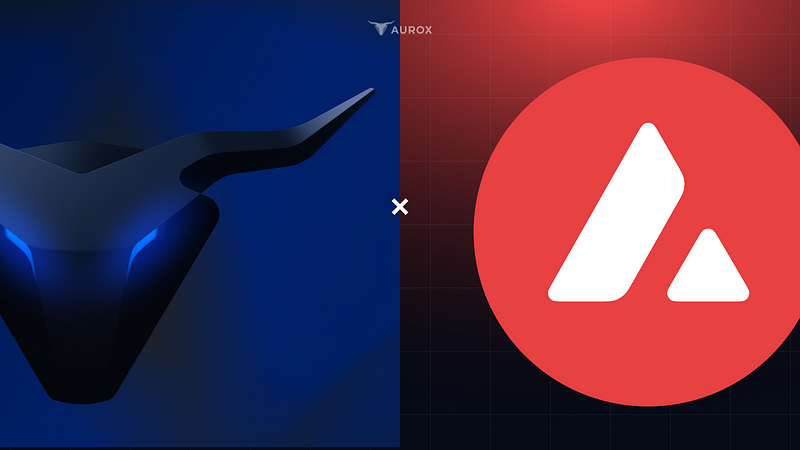 It's been a fast paced month at Aurox, and we're just getting started.
At the heels of CryptosRUs and Altcoin Daily joining our team, we're proud and excited to announce our expansion on the Avalanche Blockchain with several integrations of the Ecosystem Partners coming over the next few months.
Aurox currently provides Avalanche users a comprehensive, data rich, simple and safe web3 experience. Soon, Aurox Wallet will provide a completely unique experience for Avalanche users through its built-in decentralized and locally hosted Terminal.
This integration will allow us to fast-track the adoption of our Wallet and increase adoption of the Avalanche platform, while also opening up doors for further collaboration with Avalanche Ecosystem Partners.
We believe there are several key things that make Avalanche and our integration special:
High performance: Avalanche is the fastest smart contracts platform in the blockchain industry, as measured by time-to-finality. This means that Avalanche is able to process transactions much faster than other blockchain networks, making it an ideal choice for businesses and individuals who need to move large amounts of data or value quickly and securely.
Scalability: Thanks to Avalanche Subnets, the platform is designed to be infinitely scalable, meaning that it can handle large volumes of transactions without slowing down or becoming congested.
Security: Avalanche is also known for its strong security features. The platform uses advanced cryptography and consensus algorithms to ensure that all transactions are final, secure and tamper-proof. This makes it an ideal choice for businesses and individuals who need to store and transfer sensitive data with confidence.
Avalanche is a leading name in the world of blockchain and cryptocurrency — and from now on, an Aurox preferred platform.
Over the next few months, we'll be working closely on Avalanche support and debuting our Aurox Wallet Full View with one of the most prominent protocols to provide a completely unique DeFi trading experience.
Stay tuned, Aurox Nation!
If you haven't checked Aurox Wallet yet, here's a link to download the desktop Chrome extension.