Partnerships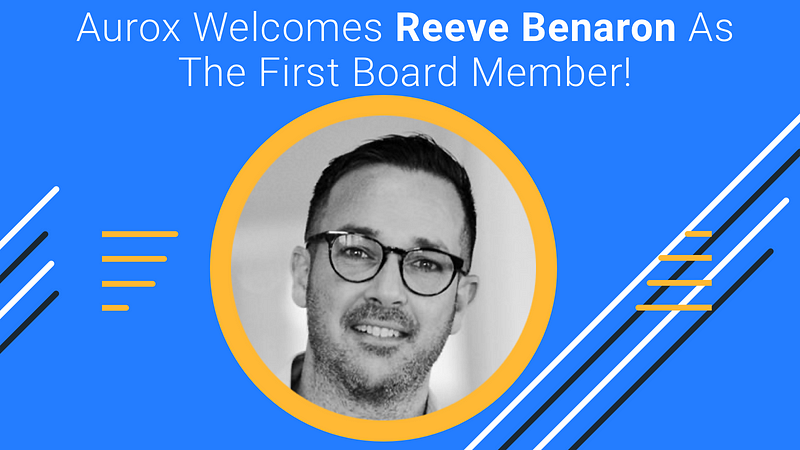 Official Announcement: http://www.marketwatch.com/story/aurox-names-reeve-benaron-lead-advisor-for-strategic-development-2021-10-13-13152110
---
We are excited to announce that Taras, Ziga, and I have named Reeve Benaron as our lead advisor and board member for strategic development.
Reeve is a rock star and an amazing addition to Aurox Nation. He spent a decade working at the hyper-aggressive investment bank Salomon Brothers. Bringing traditional finance chops to the table is fantastic, but we really love Reeve because he's an entrepreneur. In fact, he has founded a series of start-ups in the emerging ad tech space and successfully built them to be hundred-million dollar enterprises.
We are thrilled to add his financial experience, his entrepreneurial mindset, and, most of all, his passion to our team.
Reeve is not someone who sits on the sidelines. He is ready to dive in and invest his time and talent in helping take the Aurox platform to the next growth stage. In his new advisory role, Reeve is going to lead in a couple of critical areas:
Attract New Investment: Reeve will leverage his decades working as an investment banker to help Aurox expand its connections within the financial industry. That's not only going to introduce our company and platform to new audiences, but help us bring new investment to the table.
Drive Aggressive Marketing: As an entrepreneur, Reeve founded AudienceX, an ad-tech company that specializes in helping companies grow their business. It's a perfect fit for our focus on expanding Aurox's reach.
Expand Powerful Partnerships: You may or may not know Salomon Brothers, but the fact is, people don't succeed there unless they know how to get deals done and make money. Reeve will do the same thing for Aurox — bring critical partners together and strike deals that will propel Aurox forward.
Aurox already has a strong — and growing — community of traders. With your help, we smashed through our goal of securing 50,000 registered users. We are committed to investing in the Aurox Terminal, the most powerful, easy-to-use trading platform on the market.